I don't think I have been as confused as I am now even when I was supposes to be officially/biologically confused(read in my teens) owing to my hormones.
There are times when you don't know what is what, let alone knowing what is right /wrong.
these are the times you should do what ever you please i.e., no rational thinking(u can't think rationally if u don't have ur facts), no killing people's time asking for advice, no jumping to the worst case scenario. Just do IT!
For instance, I know I am confused about something coz every time (the case since the last 30+ hours) I close my eyes-that includes the times when I blink or try to flirt(read wink) - I can see question marks -->
???.
Sometimes in colour, sometimes with sparkles and sometimes just mocking me. But does that stop me from doing all the things I want to do, unthinkingly, without guilt? The answer: Hell no.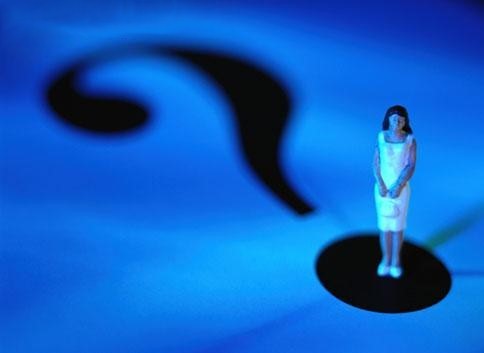 Its easy to solve things when you know there is a solution.
What do I do when there seems to be no problem and consequently no solution.
But then I could be obtuse. Not dumb, just willingly/subconsciously/ unconsciously obtuse. Refusing to see things for what they are.
No wonder its so comfortable. Disgustingly smug.
Polithinks: Comfort is uncomfortable or am I too paranoid, hiding behind the veil of question marks?
?
?
?
?